'Tis the season for a healthy Christmas
The festive season is a time to indulge yourself in great food and plenty of treats. But most of us are familiar with that sluggish, bloated and tired feeling we get after a cheeky box of chocolates or extra glass of wine. Thus, the cycle of promising yourself it'll never happen again begins, and despite your best intentions, it doesn't last. So, why not make this year the year you finally succeed in having a healthy Christmas without sacrificing a thing? In fact, if done correctly, you can even integrate new, tasty foods to your diet while still being able to enjoy all of what makes the Christmas season special! Skyr promote bone and heart health, weight loss, help regulate blood sugar and provide a good amount of protein with minimal amounts of carbs and fat. So, here are Ísey Skyr Bar's top tips on how to enjoy a healthy festive season and how you can utilise Skyr to the fullest. 
Maintain balance
Ever heard the phrase, "Everything should be done in moderation, even moderation"? Ensure that your lifestyle and diet are well balanced over the Christmas season to not only make the most of the celebratory time of year, but to enter 2023 revitalised and raring for the year ahead.
Make room for vegetables and superfoods
Never discount the importance of ensuring you're filling up on the right foods. While it's inevitable that you will be digging into meats and cheeses, sweets and chocolate and other rich treats over the festive season, the power of the superfood should not be forgotten! Vegetables and superfoods are great sources of vitamins and energy that you will need to maintain more than ever in the colder temperatures.
Integrate Skyr in festive cooking
Due to its similar properties, Skyr is a very good alternative product to cheese-based foods – and we know how important cheese is to the Christmas diet! If you are considering baking over the festive period, there are loads of great recipes for cheesecakes, Scandi desserts, mousses, sandwich, cakes and more online. It can also add a new dynamic to your savoury cooking recipes, so do not be afraid of experimenting and using Ísey Skyr's wealth of great products available.
Make time to stay active
Of course, the definition of health extends far beyond maintaining a good diet, and we all know the value of vitamin D and fresh air. So, take regular opportunities to go on walks and see friends and family. Despite it being a time for celebration, the festive season can also become stressful, so making time to take in new scenery and 'get your steps in' are great ways to maintain physical and mental health over Christmas.
Try something new
When better than now to try new foods and start thinking about adding a new, fresh and healthy dynamic to your regular diet? Skyr is an ideal superfood product that can be enjoyed at any time of the day and is inspiring people all over the world to substitute meals with the Icelandic dairy product that helped keep the Vikings alive over 1,000 years ago. What's better? Skyr is a completely 'un'-guilty pleasure! With its low fat content and completely natural flavouring, Ísey Skyr is the perfect product to add a delicious dynamic to your diet, without feeling a hint of guilt.
Stay hydrated
The importance of staying hydrated isn't new. But over the cold months in particular, hydration is vital for keeping your body temperature regulated. It may seem odd to drink cold water in the cold weather, but hydration is essential to the body's ability to prevent hypothermia. So, as you leave the house to socialise, eat and drink over the festive season, don't go without having plenty of water beforehand!
Enjoy what matters
Although food is an integral part of the holidays, put the focus on family and friends, laughter and cheer. If balance and moderation are your usual guides, it's okay to indulge or overeat once in a while – especially at this time of year!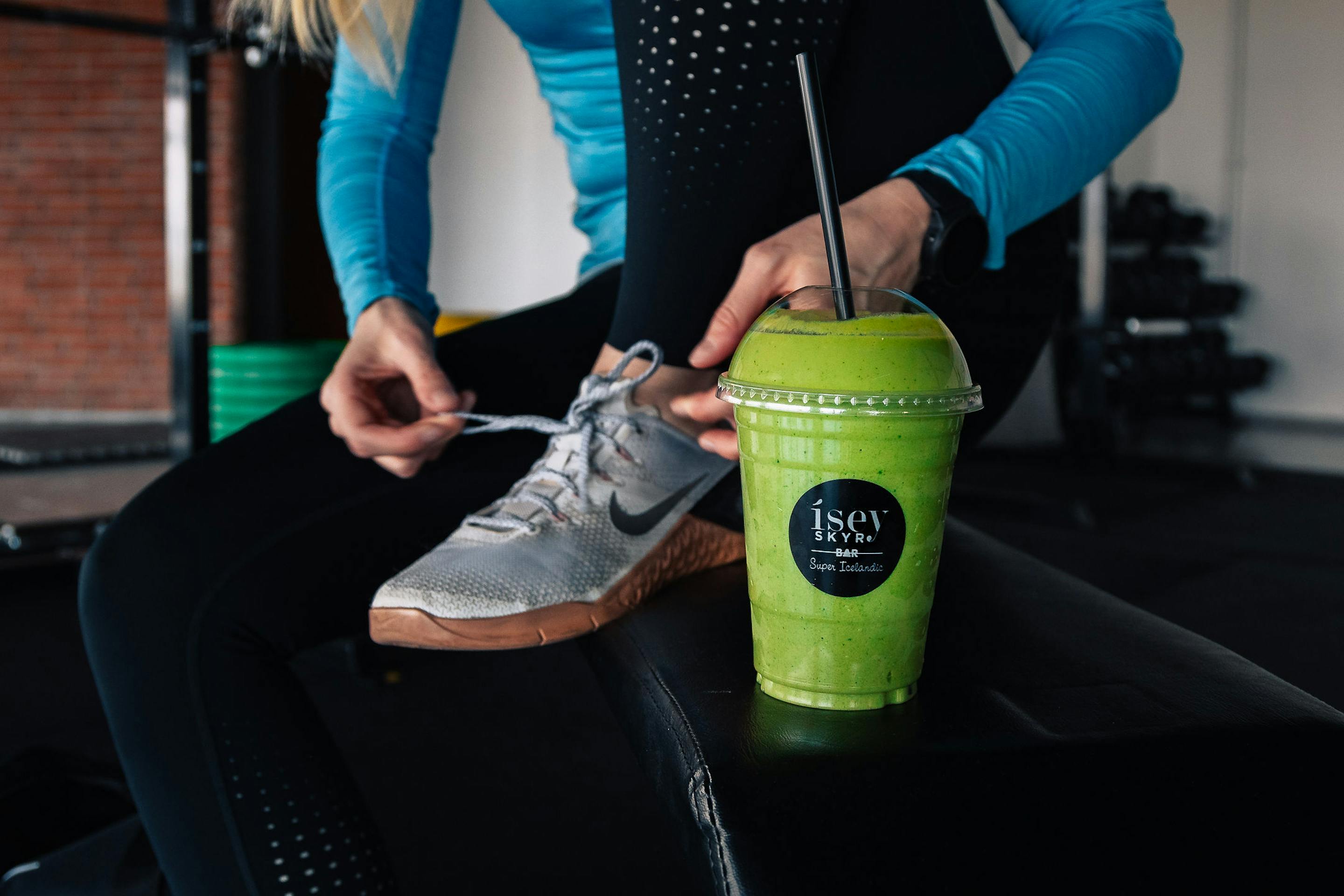 7 tips to help you stay healthy this Holiday season
Stay healthy this holiday season